Workshop on Cryptographic Hardware and Embedded Systems 2008 (CHES 2008)
Washington, DC, USA
Sunday August 10th - Wednesday 13th, 2008
Venue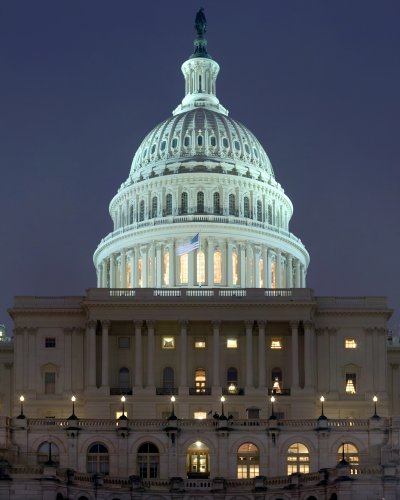 Washington D.C., the United States capital and major cultural and business center, is a perfect place to hold conferences and workshops, such as CHES. The sightseeing treasures include world-class museums and art galleries (nearly all of them free), famous monuments and memorials of the Washington Mall, a world-renowned zoo, tree-shaded and flower-filled parks and gardens, bars and restaurants that benefit from a large and creative immigrant community, and a bustling nightlife of entertainment districts such as Georgetown and DuPont Circle. On top of that, the International Spy Museum, in the center of Washington D.C., and the National Cryptologic Museum in Fort Mead (only 30 miles away) offer the largest collections of intelligence and cryptographic artifacts in the world, and are the true must-see places for participants of the workshop. All major attractions and a majority of hotels are conveniently connected using an efficient metro system. Three major Washington Airports make the city easy to reach from anywhere in the world. The closest one, the Ronald Reagan Washington National Airport, is only a few subway stops away from the conference hotel. Two others, Washington Dulles International Airport and Baltimore/Washington International Airport have low cost coach connections to the nearest metro station and convenient door-to-door shuttle connections to the city hotels.
CHES will take place in the Renaissance Mayflower Hotel, which is located in the center of Washington D.C., between White House and DuPont Circle, only one block from the nearest metro station.
Currency
The official currency is the Dollar. There are automated teller machines (ATM) throughout the city. Most places typically accept payments with credit card.
Weather
August is typically hot and humid in Washington, DC. The average temperature during the day is about 79.7°F or 26,5°C Celsius at an average humidity of 67%. Thunderstorms with heavy rainfall are likely in the late afternoons to evenings.
You can get the current weather forecast from the National Weather Service.
Maps
Have a look at our CHES 2008 map, also shown on the Transport page.
Tourism
One website with information about Washington, DC is Washington.org, which also offers an interactive visitors guide. Information about the history of Washington, DC, culture, infrastructure, etc can be found on Wikipedia.
Visa
Travelers from most West European countries, Australia, Japan, and New Zealand do NOT need a visa for entering the US for conference purposes. However, travelers from most other countries will need one. Please check the official US government website UnitedStatesVisas.gov for more information about visas. It also lists the countries participating in the Visa Waiver Program. The National Academies has some information about visas. You might need to apply soon!